09.08.2007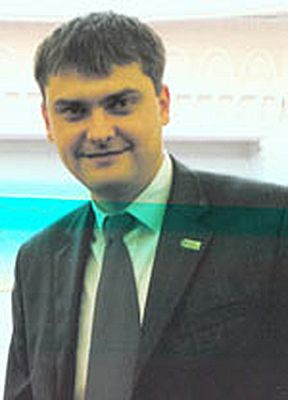 The main activities of the Sport Trade House are wholesale and retail trade in sports goods on the territory of Ukraine. We have a developed trading network that includes not only seven of our own retail stores but also more than two hundred partners throughout Ukraine, including in the chains of such stores as Metro, OKeu, Real.
"We are making our nation healthier" - Maksim Shkuratov, director of the Sport Trade House (InterAtletika concern).
---
What results has the company reached so far?
We have been working in the consumer market for 15 years. We sell power and cardiovascular equipment, as well as small things such as balls, expanders, team outfits etc. The main idea of ​​our company is the consolidation of all sporting goods areas in our brand. We have set ourselves as a company, which will give you a possibility to purchase everything you need related to sport. Our activity is successful: at the moment in our segment, we occupy about 55% of the consumer market. This is a very good indicator, I think.
What trademarks do you represent in Ukraine?
In general, we work with the products of our brand - InterAtletika. We produce power equipment at our own Sporttechnika factory (Chernigov), and cardio equipment is produced at the plants of our partners according to our drawings and under our control. In addition, we present in Ukraine a number of products from leading world manufacturers, such as Sponeta, Tor Sport and Body Sculpture.
What do you think are your competitive advantages?
First of all, this is a huge assortment of products, which is sufficient to provide a sports store range. At the same time, our company has an extensive dealer network, which allows deliveries in regions outside Ukraine with an online purchase, which saves time for our customers.
Secondly, the policy of our company is the minimum margin for goods. In absolute majority of positions, we provide the best value for money on the Ukrainian market. Thirdly, this is a quality service. All products are provided with 12 months warranty. During this period, in the case of detection of hidden defects, the company makes a replacement of equipment. In addition, highly professional master workmen produce post-warranty service in all regions of Ukraine.
And, most importantly, the company has more than 400 qualified employees with extensive experience in the sports business. This means that the technical development of our company keeps pace with the times, managers help to make an order properly, consultants help to understand the technical characteristics of goods, the features of their sales. We constantly raise our professional level, so that working with us would be as comfortable and effective as possible.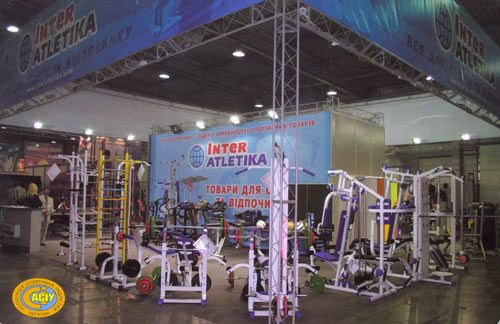 What is the strategy of your company?
Our strategy is determined by our mission - we bear the health of the nation. And I can not but be happy about the fact that every day more and more people are been attracted to sports culture, a healthy lifestyle, a desire for beauty. And it does not matter that not everyone doing sports for health, someone doing it because of fashion. It is important that people become healthier, and this makes the whole nation healthier. The companies that are part of our concern are, of course, primarily commercial, but we are not only interested in profit, we pay much attention to the popularization of sports, charity, sponsors of many national and international competitions and championships. Our work brings significant benefits to all. After all, in order for Ukrainians to have strong health, beauty and longevity, our market must be saturated with affordable and excellent in quality sports goods. And we successfully keep on working in this direction!