20.06.2018
On June 8th, the winners of the Ukrainian award "Zakupki.Best" were awarded in Kyiv. "Fitness Trading" LLC, a part of the GC "Inter Athletics", has recieved the award in the nomination "Public Choice: The Best Supplier". 9 state bodies and 16 representatives of business are marked, they perform certain work in the public electronic procurement system ProZorro, are noted. For the contribution to the development of the public auction industry, those who help popularize transparent tenders on behalf of the public were also awarded.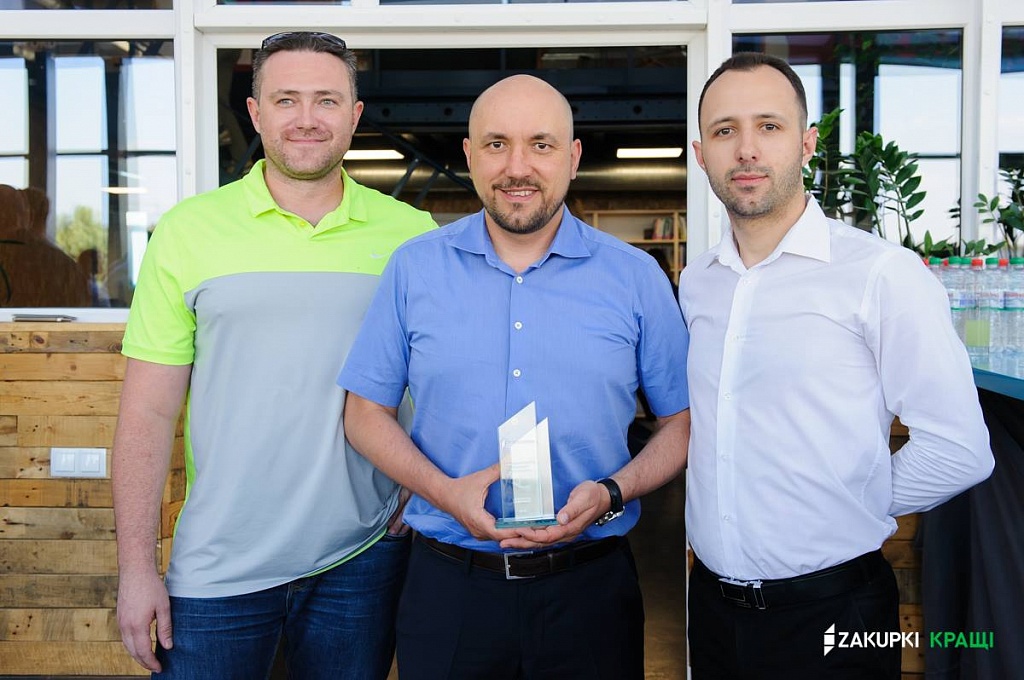 The group of companies "Inter Athletics" is a national producer of professional sports, children's, street and park equipment that unites the leading companies in the Ukrainian market. "Fitness Trading" LLC specializes in selling the whole range of equipment and accessories for professional halls of various levels and delivers them to more than 40 countries of the world, and is also the exclusive official representative of well-known world brands in Ukraine. In production, a quality system that meets world standards has been introduced and is constantly improving.
Today on Zakupki.Prom.ua state organizations and enterprises place their tenders, and business representatives communicate their proposals and join the auction. Requirements tenders available, the proposals of the participants are unconcealed, and the winner is the one who will offer the most favorable conditions. In addition, the system allows the company to attract new partners and customers. "Fitness Trading" LLC 240 times took part in open tenders, 73% wins.
The award Zakupki. Best was formed in 2016 and is awarded to customers, suppliers, who use the resources of e-procurement as efficiently as possible. The initiator of the award is the well-known trading platform Zakupki.Prom.ua. Participants are awarded in three categories: "Expert choice", "By results in the system", "Public choice".
"Zakupki. Best: Public choice" - the award that was created this year. She points to the leaders in public procurement, according to the organizers themselves and the contestants. The definition of winners was transparent and divided into several parts: the nomination of candidates, the publication of lists (more than 100 companies-applicants) and a vote in which 20,000 participants took part. The best supplier received almost 6,5 thousand votes, and the best customer - 3,5.
"For the field of public procurement, it is very important to initiate and holding such award. It makes it clear who is the best in the field, supports change, implements quality and effective practices that should become standards. We are obliged to help the leaders in the field to carry their practices further. This motivates all organizers and participants to make our life better and our country successful. I especially want to mention the contestants who were nominated for the "Public Choice" nomination. After all, if the most interested in the sphere voted for these representatives, then they are definitely better "- said Liliya Lakhtionova, Director of the Department of Regulation of Public Procurement of the Ministry of Economic Development and Trade of Ukraine.
---