05.08.2018
GC "InterAtletika" became a partner of all-Ukrainian competitions "Games of Heroes". In every tournament that takes place in different cities of Ukraine, athletes from all regions take part. The guys show a really team spirit and a great will to win!
The main intention of the "Games of Heroes" is the psychological and sports -physical rehabilitation of servicemen, the social adaptation of people with disabilities, the introduction and popularization of sports activities among youth, socially unprotected categories of the population. These are competitions that are meant to demonstrate vital victories over oneself. Our athletes have already entered the top 6 athletes of the world in their groups.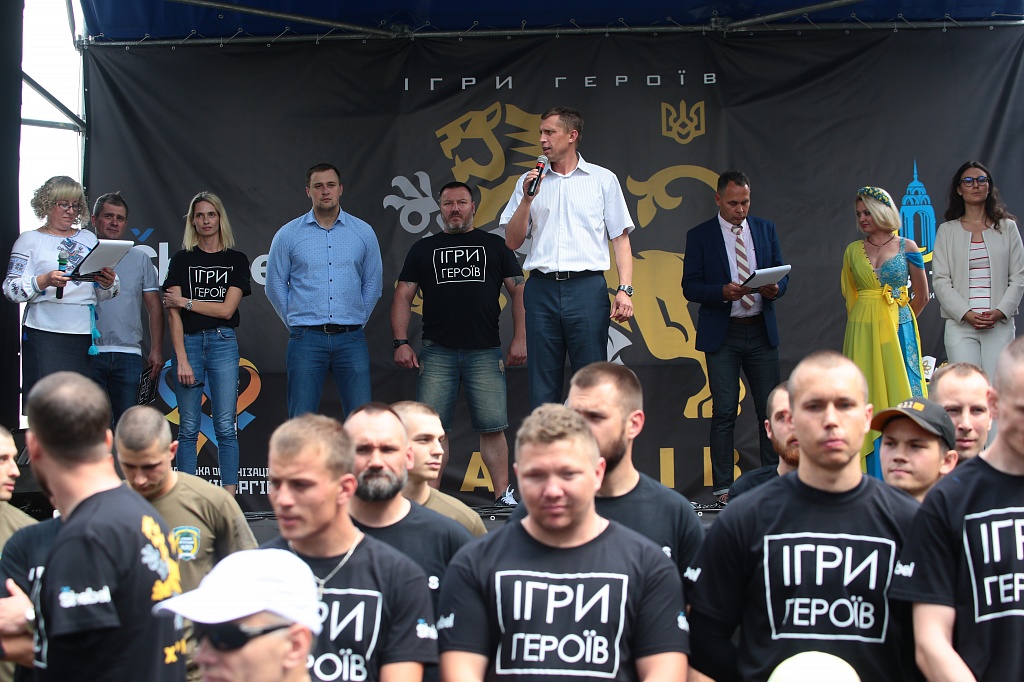 Reference. "Games of Heroes"-sport tournament by CrossFit. Founded in the United States, since May 21, 2016 is held among veterans and civilians with disabilities in Ukraine. The initiator of the special project " Games of Heroes " is Evgeny Koval. Participants by their own example show to others that everyone is able to live a full life. The project motivates to engage in sports.
For the first time the event was held in 2016 in Kiev, Kharkov, Nikolaev, Dnipro, Lviv. During these two years, there were many successes and achievements. The competitions have several stages: this year the first stage was held in Kharkov, and in September 2018 in Kiev the all-Ukrainian final will be held. The speeches cover aspects of strength fitness, strongmen, CrossFit. In Kharkov, was held the tournament exactly CrossFit *.
Participants live a full life, go in for sports and achieve their goals, showing others that everything is possible. During the tournaments, the guys raise dumbbells, jump on the boxes, climbing by the ropes, pull up. "Games of Heroes"- this is the situation where the word "competition" and the message of results are superfluous. All participants are already winners - they defeated not only death, but also themselves, and their fears.
"Games of Heroes"- a unique example of successful rehabilitation of the wounded through sport. The project is developing and is currently entering the international level, where athletes will have the opportunity to compete with the wounded military from abroad in a CrossFit. It unites fighters who are ready to work on themselves and try again if something does not work out right away. After all, there is always a second attempt, not to use it - just a crime against yourself.
The team of GC "InterAtletika" expresses gratitude for the trust of all those involved in the project. We are confident that our joint efforts will help us to achieve conceived and to achieve high goals! We invite everyone to become part of an incredible event, to come and support the participants, because it is support that gives strength to life and inspires further achievements.
* CrossFit is a system of exercises for strength and endurance, combining mainly aerobic loads, elements of weightlifting and functional all-around.
---