01.08.2007
More and more new children playgrounds are appearing in urban parks and squares, near shopping, entertainment centers, hotels, and courtyards. Often they are also equipped with sports facilities - basketball rings, climbing ropes, mini-climbing walls. More often a special coating such as artificial turf is used on the playground. Earlier this type of flooring was used only on sports grounds. Nowadays, playgrounds are usually not simple, but complete game and sports complexes. Thus, not only children can play there with pleasure, but adults also can find an activity for themselves. Therefore, it is not surprising that it is a separate market for playground equipment, which is estimated from $ 20 to 40 million. The magazine's editor could not miss a chance to get some information about such significant area of the sports and entertainment industry.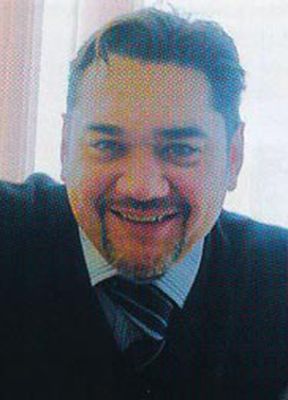 "The team of like-minded people is our gold pool and inexhaustible potential," - Oleg Tkach director of the Children and Sports Equipment Center."
The Children's and Sports Equipment Centre, member of the InterAtletika concern, has been working for 2.5 years in the market of goods for children and team sports. Now we have 44 employees who provide production and installation of about 1,000 playgrounds annually. By and large, the seasonality of our business is not pronounced, the demand is decreasing only in the winter, but we take this into account when planning production volumes and offer a large number of items for indoor use, from children's playrooms to fitness centers. The model range of our products is wide and diverse. Children's play equipment is represented by 150 models, street simulators -50, and sports grounds-20. From these products, assembling them at the request of the customer in various combinations, we make hundreds of children's and sports grounds. By the way, sports equipment takes about a quarter of the total volume of incoming orders. Our motto is the health of the nation, and we believe that Ukraine's future lies in attracting young people to sports.
The price range of our products is very wide. The minimum set of equipment for a children's playground costs for the customer about 10 thousand hryvnias, but the maximum price does not exist - it all depends on the imagination of the customer and the budget of the project. State structures, in particular, utilities, education, and capital construction are our key customers, accounting for up to 70% of our sales. The remaining 30% are orders of commercial entities and individuals. Despite the complexity of working with state structures due to imperfect legislation and huge bureaucratic obstacles, we understand that these orders are a priority for us. Only in Kiev next year is planned the construction of more than 2,000 playgrounds and sports grounds, and our company will certainly participate in this project. Moreover, we have gained vast experience in winning tenders for procurement for budgetary funds.
Exhibitions, presentations, and shows play an important role in a stimulation of sales for business and the private sector. Only during the last two months, we participated in GO! Sport 2008 and Communtech 2008, the results of which exceeded all our expectations. Another effective tool is BTL-promotions when we install our playgrounds in crowded places during city or national holidays. Literally in one day, our products are noticed by thousands of people. Now many people talk about the projects of large corporations setting up playgrounds in the framework of their sponsorship strategy, but in fact, there are no such customers. The most notable projects are implemented by CoBepe, Kyivstar, Zhivchik. Although I think that in the future the number of such customers will increase. If we talk about regional activity, then most orders come to us from Kiev, Donetsk, and Lviv. There is also a big number of customers in suburbs of Kiev, such as Brovary, Vyshneve, Kotsyubin and others.
In the last six months, a comprehensive solution to the issues of improvement has been widely developed. A set of works that we carried out in the capital school No. 119 serves as a vivid example. The playgrounds equipped with our children's, sports and gymnastics products are considered as the best in Kiev!
Starting our business, we saw in what poor condition there are children's and sports grounds. Now the situation is changing for the better, and to a great extent due to our efforts. Therefore, I can predict the stable development of the market for children's and sports equipment for at least 5 years ahead. I think, over time, this market will change for the better in terms of the product quality. Taking this into account and planning to become an international supplier, our company is about to receive the European EN 1176 quality certificate by the spring of next year. Although, in Ukraine in order to do mass production of playground equipment, the conclusion of a sanitary and epidemiological station is enough. In this, we see our huge reserve, because it is thanks to guaranteed quality, attractive design, competent marketing policy that creates a brand that, in turn, promotes sales growth. Another important competitive advantage is the fast and affordable service. And the use of selective, high-quality materials in the production of playgrounds will only strengthen us as the leader in this field.
Our movement forward is progressive, well-aimed, prompt and irreversible. All this became possible, first of all, thanks to a team of professionals and like-minded people who created all the necessary conditions for professional and career growth. This is our gold pool and inexhaustible potential. We believe in our man power and in the business we are doing and in, so our success is inevitable!
---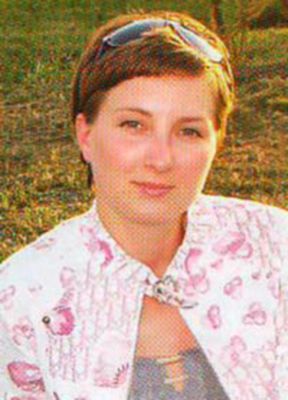 "Playgrounds are something we enjoy doing," Lyudmila Babenko, commercial director of Vida (BIMBOKA™)
The Vida company was established in 2000 when our owner and general director Lyudmila Babenko brought up the idea of ​​creating children's play complexes from Switzerland. On her return to the country, she wanted to make a small Switzerland in Ukraine, where such equipment was not manufactured at that time. We had been working for a period of time with the Russian manufacturer of children's playgrounds, which produced goods under our BIMBOKA trademark. In 2004, we went our separate ways, and we launched our own factory near Kiev, where a full production cycle has been organized to date.
Now the company employs about 100 people, 20% of which are managers, about 10% are in the design and engineering department, the rest are workers (painters, assembly workers, welders etc.). The design department and the design office give out new ideas and developments each week. Often the client wants to order different elements from several of our projects and at the same time implement also their own ideas. We have an advantage, we are ready for such creativity.
If we are talking about customers, then for us, are important both those who buy for a billion and clients who purchases a single swing for their child. As a rule, our client does not sacrifice quality and design. There are customers who use the purchased playgrounds and game complexes for commercial purposes. As a rule, these are large individual projects that amaze with their scale and richness of game elements. There is a place where our designers can show their creativity in ideas and themes to the fullest because no project is similar to the previous neither in size nor in the configuration of the area. You can order standard products as well. selecting it from our catalog, where we collected sample models with photos of the installed playgrounds.
It is very important that the company can adapt typical projects to a specific landscape. For example, we install a playground in Kryukivshchina. If we did not adapt it to the place, the child would slide face to the tree. Often, the supplier of imported equipment cannot change the design of a particular model, thus the Ukrainian manufacturer has a great competitive advantage.
Often, suppliers collect orders and are not able to fulfill them on time, so you should not believe the big promises to install the playground "from today to yesterday." We always telling a client the truth if we are able to deliver the service on time. When we are not sure of the deadlines, we do not convince the customer that everything will be ready in time to come up with excuses, why we did not have time. It's better not to get an order than to lose a reputation. Of course, there are situations when we take urgent orders. For example, we installed one of our largest platforms in the size of 16 x 23 meters for the Rixos-Prykarpattya Hotel. The customer had to install the complex exactly as of May, and the deadline for manufacturing was about a month with a standard term of 1.5-2 months. We implemented the project in two stages: first, set up a complex for May holidays, and by May 9, laid a special coating.
The most exemplary municipal children's playgrounds were installed by us in Krivoy Rog city in the framework of the deputy program. All playgrounds are fenced, there are litter bins, lamps, benches, a security guard house. In several projects, instead of a special coating, we use pure river sand, and the children run around the playground barefoot, which is useful for the development of tactile sensations. At one of the playgrounds, we installed a sports complex specially designed with the local physical education teacher. The complex is used for classes with children from kindergarten. It is important that within the framework of this program the playgrounds are not only installed, they are constantly taken care of.
Playgrounds also have been installed in other eastern regions: Dnipropetrovsk, Donetsk, Zaporozhye. A large project was implemented in Yalta - we built 3 large municipal playgrounds and installed a number of new elements on existing playgrounds. Of course, we have a lot of customers in Western Ukraine as well - in Lviv, Ternopil, and Rivne. These are more private customers - hotels, resorts, clinics. Also, new game complexes are installed in many resorts of Crimea.
After installation, we visit our playgrounds to take pictures and to keep track of children's preferences and which play structures are not in favor. We get a lot of responses from the children of our acquaintances, who without saying that they like what they liked and what is not. For example, most children are very fond of mini-laptops, but not everyone is ready to roll down the tube. All children are different, and this must be taken into account. Of course, the construction of children's playgrounds for us is a business, but we enjoy it from him.
The most well-known sponsorship project for the installation of playgrounds was realized by Roshen, for which we installed the first playground in Vinnitsa. We also installed three playgrounds under the sponsorship project of the pharmaceutical company Artherium. One of these playgrounds is in Taras Shevchenko Kiev park. In May 2001, we installed a playground for the Day of Kyiv in this park, which was opened by the President. Six years passed, the equipment was subjected to natural wear and tear because it is a very visited place. Our company has invited Artherium to reconstruct this playground, and in April 2007, a complete reconstruction and replacement of equipment were carried out. It would be desirable to hope that such projects of reconstruction of worn out sites will be larger. Now in the yard of Ukraine, there is many children's equipment of different manufacturers - our, Russian, Finnish, Chinese. This is very good because the Ukrainian market for children's playgrounds is very wide. In large cities, only 10-15% of the playgrounds meet the requirements of today. Everything else is our perspective. In the construction of a new residential house necessarily set a new playground, and this is another opportunity for development.
The only competitor of our company is the Finnish manufacturer, which is quite known in Ukraine. However, it differs from ours in terms of price, design and delivery times, which is substantially larger. Although we also have something in common - same suppliers of accessories and spare parts.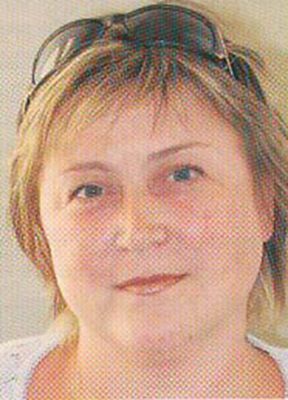 "The gaming elements of our equipment will withstand the weight of two cars," Yaroslava Nakonechnaya, director of the New Horizons company."
The New Horizons company is an exclusive representative of leading European manufacturers: the Lappset company from Finland, which is engaged in the production of playgrounds, and the Dutch company Berg, which manufactures bikes and trampolines. In addition, we create and install children's labyrinths in shopping and entertainment centers, provide them warranty and service. Our company was established in 2005 by the owner of the New horizons trademark in Russia, where the company with the same name has successfully promoted its products for 10 years. Our clients are the largest entertainment centers in Ukraine, among which are Igroland (Dnipropetrovsk, Poltava), City of Entertainment (Sumy), FOC (Zhytomyr), Materik shopping center (Kiev), 5th Element, Aquarium, Fitness Planet fitness centers, children's cafes all over Ukraine.
Our workforce consists of sales managers, designer and brigade of mounters, is able to quickly and consistently solve any issues that arise during the work on the project, from the creation of the concept of the gaming complex to its launch. An important factor when buying a playground is the ability to choose a variety of gaming equipment. We have in our range more than 200 items of game elements: game street complexes, swings, roundabouts, equipment for sports grounds, garden and park furniture, etc. In addition, we offer carbikes for private and commercial use. Renting cars with pedal drives is a promising business, because they pay off rather quickly, especially in regions where there are many tourists and vacationers. Moreover, bicycle cars are designed not only for children but for people from 5 to 99 years years old! Another direction - the sale of trampolines.
Undoubtedly, the seasonality of sales influences our business. Children's playgrounds and velomobiles are in demand at the beginning of the spring-summer season, and by November the number of orders is decreasing. When winter comes, children's entertainment moves to malls, children's cafes and cinemas, which our multi-level labyrinths and soft playrooms are relevant to. At the same time, seasonality does not affect the sales of trampolines, which can be placed both outdoors and indoors. Not only entertainment centers but sports schools and clubs purchase this kind of products.
Speaking about the main customers, I can distinguish three main groups of clients: private customers who buy equipment for their children, sponsors and entertainment centers and complexes for which the organization of children's leisure is a competitive advantage. Priorities that customers are guided when choosing gaming equipment, I would put in this way: quality, price, design, brand of the manufacturer, warranty and post-warranty service, installation and delivery of equipment.Since the quality of products for our customers comes first, we can adequately compete with Ukrainian producers, whose prices for products are lower. Our equipment is made mainly of wood, which has undergone highly technological pretreatment, while domestic playgrounds are usually made of metal or plywood. Therefore, the cost of the playground manufactured by us can be from € 2 thousand and more. Another of our advantages is the possibility of creating thematic playgrounds: knight castles, pirate schooners, space stations, etc. Such kind of playgrounds, of course, will cost more, but they are very popular with children.
To promote our products, we annually participate in specialized exhibitions - RAAPA, "Construction and Architecture", "Entertainment Industry", we will add information about the company in reference books and catalogs, magazines, the Internet. But always the most effective is the active search for customers by sales managers.
Since we offer European equipment, I want to talk about the safety requirements for the products. According to European standards, the load-bearing capacity of the structure should be demonstrated on a computer, verified by full-scale testing or confirmed by a combination of both methods. Our Finnish partner examines its products using force calculations and stress tests. The safety factor "2" used in the tests means that this element has passed a load twice as large, which it will normally undergo during operation. For example, every game element of our equipment can handle the weight of two cars! In addition, the safety of the equipment is provided by the proper design solutions. Holes and angles of the elements are designed so that the fingers, head or other parts of the child's body pass freely and do not get stuck in them. It is also important that the design of any element, if necessary, allows adults to freely access any part of the playing space. The next stage of safety control is carried out during the individual design and installation of equipment on the playground. For example, a swing is never placed close to the buildings, pool or bushes since a child can be injured.
As a matter of course, the Finnish gaming equipment complies with TUV standards, has the certificate of compliance with ENII76 standards, the conclusion of sanitary and hygienic inspection of Ukraine, and the environmental certificate ISO 14001. The environmental friendliness of materials is an important factor affecting both the cost and quality of the product. For the manufacture of the main parts of children's playgrounds, Lappset uses the Lapland pine. This northern tree grows very slowly, which makes its structure shallow and durable. Also, the strength of wood is affected by a special protective treatment, for which no arsenic and chromium-free products are used. The absence of these chemical elements guarantees the safety of children who like to try everything with teeth. The use of high-quality wood protection increases safety and extends the service life of products by 3 times, so our gaming equipment will serve ten or more years, even on condition of intensive use in any climate.
Summing up the preliminary results, in 2008 the greatest activity in buying and installing playgrounds and gaming labyrinths were installed in Dnepropetrovsk, Donetsk and Kharkov. Traditionally, they actively buy playgrounds and game labyrinths in Kiev: we installed our equipment in the O'KEY supermarket, Olympic and Kvadrat shopping centers. Also, the increase in demand of play structures in the Western region of Ukraine and in the Crimea is noticeable. For example, the Bukovel resort offers not only an excellent playground, but also a rental of velomobiles, rollers and trampoline.
Another trend of this year is the growth in sales in the sports segment of the Lappset playgrounds. Many private customers, buying gaming equipment, purchase additionally sports elements as well. In particular, we have in our range a sports element for climbing - Stork's Nest, which includes a net for climbing, bars, rings, rope, a wall bar, a horizontal bar. At the same time, it is very compact - the required area for installation is 8 m2. This sports element is a hit of 2008 sales.
---
"Game complexes proved to be more promising than marble products", Julia Kutsenko, commercial director of Art Garden LLC (ART Garden™ and PLAYSTREAM™)
The company is running its activity in the Ukrainian market of gaming and sports grounds since 2006.
Initially, we were engaged in two types of activities - marble art products and children's play complexes. In practice, marble products were less promising, as they are aimed at wealthy buyers, and there are not so many in the country. We proceed to work in this direction, but rather in the hope of future interest. Having studied the demand and requirements in the market of gaming and sports equipment, we came to the conclusion that it has poorly represented bright and high-quality gaming complexes. Therefore, we decided to concentrate on a more promising business.
Our products on the market are represented by two trademarks - ART Garden (children's play equipment) and Playscream (sports equipment). Today, the company employs 15 people who have achieved significant results in two years: our gaming facilities can be seen in more than 100 cities and towns of Ukraine. Every year, Art Garden establishes over 150 children's playgrounds both for private customers and for schools, kindergartens, cottage areas, city parks of Ukraine. We have a wide range of products for organizing family free time and children's leisure in urban squares, recreation areas and in private courtyards: children's outdoor playgrounds, indoor playgrounds, amusement arcades, plastic toys for children's playrooms. The assortment of more than 1000 models of playgrounds can be supplemented with swings, balancers, sandboxes and other gaming equipment. We also offer modern sports equipment: horizontal bars, basketball rings, football gates, street exercisers. Children's exercise equipment for outdoor activities deserves special attention. This novelty is designed for the youngest and helps to engage them in sports and physical activity from an early age. Our range policy allows us to build not only children's and sports grounds but real entertainment towns, which will be interesting to for kids and teenagers as well as their parents. Therefore, the range of price for products is very wide: from 6 thousand UAH. for the most simple platform up to 200 thousand UAH. for a large complex. If we talk about creating an entertainment town or park, then its cost can exceed 1 million UAH.
Since we often receive urgent orders, the warehouse always has the most popular models of gaming complexes. Of course, in this case, a client is limited to choice, but in 90% of cases, this set helps you not to lose such a client.
We believe that our main competitors are InterAtletika and BIMBOKA ™. Their products are made mainly of metal and wood, because for the production of high-quality plastic game complexes, large investments are required in production, and in Ukraine, this is still unprofitable. We offer Chinese plastic equipment, which has its advantages: with the same thickness, the plastic is stronger than wood and more resistant to deformation, it is easier to take care of the playground since there is no need for repainting. Another distinctive feature of our equipment is the modular structure of the complexes, which allows you to replace or add necessary elements when completing or repairing the damage. In fact, the complex resembles LEGO, and manipulations with one node do not require the dismantling of another.
Our choice of suppliers from China is not accidental. More than half of the world production of children's play and sports equipment is concentrated in this country. There are the largest manufacturers of gaming complexes that manufacture equipment in accordance with the standards and recommendations of the European Association of Toy Manufacturers (Belgium). The production of the complexes is also under strict control of the Association representatives, after which the equipment passes the stage of additional quality testing, and only then the company receives permission for export to the EU countries. At the moment, we are working with two Chinese manufacturers, which export more than 85% of their products to Europe. The main criteria for the selection of these companies for us was the certification of gaming and sports equipment by the ISO 9001: 2000 and TUV standards, In addition, our engineers carry out constant production control.
When the cold season comes, we offer our customers indoor playgrounds and plastic toys. Such equipment is often installed in entertainment centers, which account for up to 15% of annual sales. The most significant category of customers is private and corporate sponsors, who buy up to 40% of our playgrounds. There are also playgrounds ordered purchased as a gift usually taken for advertising purposes or "at the request" of local authorities. Important clients are budget organizations such as city and township councils - they account for up to 30% of orders. Another 15% are provided by private customers.
According to our company, the Ukrainian market for children's playgrounds can be valued at 20 billion dollars. Of course, this is quite a small number in the scale of Ukraine. Unfortunately, the issue of installing children's playgrounds has not been resolved at the country level, so local authorities are engaged in updating this fund at their own and sole discretion.
The problem can be solved by the development of special programs, although even in the case of their adoption, one can expect difficulties with the allocation of funds for their implementation. Mainly, modern playgrounds are installed in large industrial cities, regional and district centers. There are also pleasant exceptions when a large colorful gaming complex appears in a small city or town. But in 99% of cases, this is due to the personal efforts of the local head or sponsors.
"Alternative playground flooring," Pavel Plakhov, the Alpha Sports Complex company"
When designing and building a playground, it is very important to take into account the age category of users and its intended purpose, since this affects not only the choice of equipment but also the flooring. Traditionally, the most accessible are coatings from natural materials: coarse sand, crushed stone or natural grass. At the same time, like any material, it has advantages and disadvantages. The advantages include affordable price and accessibility, but I want to discuss the disadvantages of these options. For example, sand and gravel can be carried outside the playground, clog in shoes, sand quickly loses its initial look, requires refreshment. Grass lawn - seasonal cover, in addition, it tramples, making the surface of the playground uneven. In dry weather, the grass fades, and therefore it requires constant care in summer, regular renewal, and often replacement.
An alternative solution for a playground is an artificial coating which every year is gaining more and more popularity. These include rubber (rubber) coatings and artificial turf coating. The choice should be guided by the following ideas: any coating should be easy to use, have the required certificates, comply with all environmental and medical standards, and be fireproof, chemically inert, wear-resistant and weather-resistant. In addition, there are special requirements. Thus, rubber coatings used for the construction of children's playgrounds in public recreation areas - near supermarkets, catering facilities, in shopping centers, according to European standards, should have a thickness of at least 35 mm. These coatings can be both water permeable and waterproof, but they all need to be simple to maintain.
From recent times, the artificial grass has been used in Ukraine for the installation of playgrounds. Nowadays, such coatings are perhaps the most expensive, but due to their characteristics it in demand. If the choice is made in favor of artificial turf, you need to decide what kind of grass to put - bulk or non-bulk grass. Its technical characteristics are slightly different from each other, so the decisive factor is the purpose of the ground and the age category of users. Because small children are eager to try every small part and element, it is safer to use nonbulk artificial grass for kindergarten. For older children, whose games are more mobile and extreme, an artificial lawn, evenly covered with rubber chips, is the optimal solution.
Today, the market for children's play equipment contains about 20 companies, and the number of manufacturers, suppliers of imported equipment is approximately equal. Most of the companies are in Kiev and the Kiev region, but the offices of small manufacturers are also located in Kharkov, Donetsk, Poltava and Zaporozhye. The Ukrainian market is far from saturated, but now it is structured: in large industrial regions, representative offices and dealers of capital companies appear, representatives of foreign manufacturers are opening (though not always successfully), the range of equipment offered is expanding. Already, this trend is noticeable: market players are expanding the range in two main directions. In the first case, the company presents a wider range of street equipment, supplementing its sports component (horizontal bars, special exercisers, manuals, etc.). In the second case, the supplier offers customers also equipment for indoor use: labyrinths, children's playrooms, etc. Thus, the supplier gets the opportunity to install more and sports grounds and sports and gaming facilities, or reduce the impact of the winter season on the sales of children's equipment. Children's playgrounds can be divided into three main categories: for children of preschool age, primary school age and children of 10-14 years. Complexes for the youngest are equipped with low slides, swings and balancers. For schoolchildren of elementary grades complex areas with sports elements are set, and older children are interested in the sports components such as basketball rings, table tennis, playgrounds for game sports. The mandatory requirements for gaming equipment are its security, appealing look and functionality. The general recommendations of the suppliers in choosing the equipment are as follows. At the stage of designing the playground, it is important to take into account its location and the influence of the environment. For example, installation in seaside zones and territories with an aggressive external environment requires additional protection of steel structures. Suppliers recommend paying special attention to the quality of materials since the low-quality equipment is not only nondurable, but it can also injure children. Often, the customer let non-professionals to install the structure who do not bear responsibility for the performed work or damage to the structure during installation. Buy nice or buy twice!
One of the indicators of equipment safety is the availability of international quality certificates. Small Ukrainian manufacturers do not have such documents since the need to receive them arises only when the company plans to export its products. However, it is better to ask if a company has it, because the lack of such certificates of imported equipment should strike a warning note. The TÜV German Institute, which tests products for compliance with the EN 1176 European safety standards for children's playgrounds, has the world-recognized technology for testing children's equipment. The supplier can also have the ISO 9001: 2000 certificate. However, it should be noted that ISO does not guarantee the quality of the equipment itself, but the quality of its manufacturing process, therefore, without the other certificates, it is not a 100% guarantee of safety. In addition, the equipment must pass the certification of the State Sanitary and Epidemiological Service of Ukraine. Also, it is necessary to have technical passports for products, operating rules and assembly instructions. Speaking of the industry features, the problems of play structures manufacturers and suppliers are not related to market factors, but to the work of public authorities. This concerns the lack of all-Ukrainian programs for the improvement of children's playgrounds, and the criteria for selecting equipment vendors, and the process of payment for services and installation of equipment. It is quite common that the housing and utility administration does not invest their money. For example, one of the companies could not install the playground for a long time in the central square of Dnipropetrovsk, as the communal services could not decide who would pay for it. Their argument against installation of play equipment was that teenagers seating on the benches in the evenings and after them there is a heap of garbage, thus creating additional job for street cleaners. At the same time, there are public utilities who willingly set up playgrounds and even at their expense equip the territory. These are not indifferent people, but there is just a few of them. Recently we have learnt the fact that the head of the communal service of one of the Ukrainian cities installed a playground for his child at the cost of 120 thousand UAH. Unfortunately, such situation is quite common in Ukraine.
Speaking about economic factors, in the near future, the number of children's playgrounds is expected to decrease. This is due to the decline in the volume of construction of new housing and leisure centers, as well as the general unfavorable situation in the economy. Nevertheless, according to optimistic forecasts, the situation will improve in six months, pessimistic - after 1 - 1.5. Therefore, only small companies are predicted to leave the market because they don't have enough of "safety margin", but the leaders will restore their volumes in the near future.