Manufacture - plasma cutting, plasma figured cutout, molding from plastic, turning.
At present the production plant of Limited Liability Company "Sporttehnika" allows to create a full work cycle of manufacture, from procuring operations to end product release.
There are procuring, turning, milling-metalwork, welding and painting shops. Also there are polishing sites, thermoplast automatic machine, woodworking site.
The enterprise will render services on:
Plasma figured cutout of metal
Molding of details from plastic
Turning of details on the engineering tool with processor
Figured cutout of sheets plastic and plywood sheets.
Plasma figured cutout of metal is carried out on МТР models "PIERCE-2500".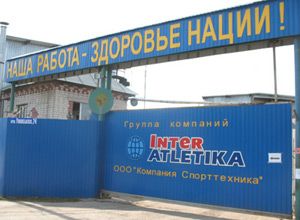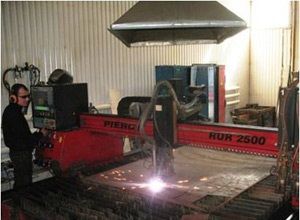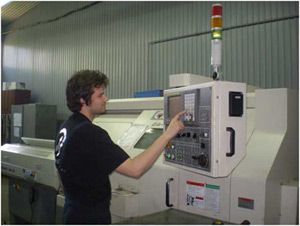 This engineering tool is characterized by high quality of cut and high accuracy of positioning (Accuracy class of the machine is in accordance with GOST 5614-74 and an accuracy class of cut out details is in accordance with GOST 14792-80 - higher than the first). Combined type machine - gas and plasma on the same portal. A thickness range of metal is from 0.4 to 200 mm. Sheet dimensions 3700*1500. Further these characteristics allow to reduce (and in some cases and in general to exclude) expenditures on blocking.
On the site of thermoplast automatic machines there are molding machines with various injection volumes, allowing to produce details from different polymers in the volume to 1800 cm3.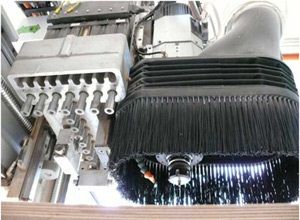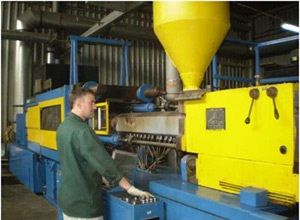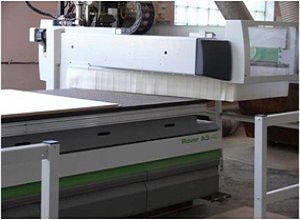 Two turning centers with processor GOODWAY models GLX-150 and GA-2600 allow to make high-precision turning of wide scale of details for middle and a large-lot production. The maximum diameter of processed preparation - 350 mm, the maximum length - 600 mm.
The processing centre with processor ROVER allows making figured cutout and milling processing of plastic and plywood sheets. Possible overall dimensions of sheets are to 1250*2500 mm.
For all the questions on placing orders for following services:
the plasma cutting
plasma cutout
molding from plastic
turning
figured cutout
figured cutting